Gift to help revolutionize care for older adults in Oregon
OREGON REGION - The Springs Living, a senior living company based in McMinnville, Ore., has made a gift to Providence Foundations of Oregon to establish The Springs Living Regional Chair of Geriatric Medical Education. The holder of The Springs Living Chair will partner with Providence's four medical residency programs in Oregon to train medical residents early in their career about how to best care for older adults.
Each day in Oregon, more than 1,000 older adults are seen by a Providence primary care provider, although few providers specialize in geriatrics. Providence Medical Group's 90 clinics have only two board-certified geriatricians or geriatric nurse practitioners to serve more than 88,000 older patients seen each year. As our population in Oregon is aging, living longer and facing increasingly complex health care needs, improved strategies are required to better care for these older adults.
"Our investment in this program supporting geriatric medical education is a natural extension of what we do in our senior living communities each and every day – innovating ways to support older adults' health and wellbeing. Contributing to Providence's geriatric educational program will help broaden the clinical understanding of the unique needs of the population we both serve," said Fee Stubblefield, founder and CEO of The Springs Living.
Providence Senior Health – an interprofessional team with extensive geriatric expertise – recognized the need to provide more robust geriatric training to new providers who have completed medical school and are completing a three-year medical residency. With the gift from The Springs Living, Providence Senior Health partnered with Steven Freer, M.D., the Isidor Brill Professor and Chair of Medicine and the Providence Residency Program Directors to develop a new role to provide high-quality, consistent geriatric training to all Providence medical residents. This ensures they have the necessary skills and competencies as part of their residency training, which will help them better care for older adults throughout their career.
"We deeply appreciate The Springs Living's generous gift and its commitment to creating opportunities to train providers in geriatric medicine," says Kelly Buechler, chief philanthropy officer, Providence Oregon. "This innovative approach will help Providence elevate care for seniors in the community we serve, improving the quality of life and outcomes for older patients."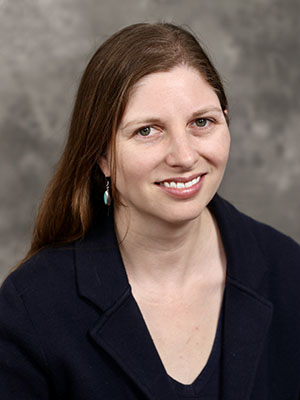 Laura Perry, M.D., has been named The Springs Living Chair and began her new role in early July. Dr. Perry comes to Providence Oregon from the Center for Elders' Independence in Oakland, Calif., and she previously served as assistant professor at UCSF Medical Center. She trained at Emory University School of Medicine, George Washington University's internal medicine residency, and the Harvard Medical School Multicampus geriatric medicine fellowship.In her new role, Dr. Perry will oversee and coordinate geriatric education of the residency programs at Providence Portland Medical Center, Providence St. Vincent Medical Center, Providence Milwaukie Medical Center and Providence Hood River Memorial Hospital. She will develop and standardize the geriatric curriculum for residents who are completing their internal medicine or family medicine training programs within Providence Oregon.
"I am honored to serve as The Springs Living Chair. All clinicians should understand the complexities of older adult medical care, and I am grateful to be able to do my part in advancing that understanding," said Dr. Perry. "In this position, I hope to make a broad impact upon the lives of older Oregonians by training the next generation of doctors to better care for their older patients."
Providence Residency Program Directors include: Steve Freer, M.D., Isidor Brill Professor and Chair of Medicine; Brinton Clark, M.D., PPMC Internal Medicine Residency Program Director, Jeff Youker, M.D., PSV Internal Medicine Residency Program Director, Justin Osborn, M.D., PMH Family Medicine Residency Program Director; and Robert Gobbo, M.D., PHR Family Medicine Residency Program Director
Based in McMinnville, Ore., The Springs Living serves older adults in communities in Oregon, Montana and Washington. Each community represents a unique combination of design, amenities and services, including independent living, assisted living and memory care. Since its founding in 1996, The Springs Living has been committed to innovating senior living by delivering quality service and fostering an enrichment culture to help residents, their families and each other live life to its fullest.
Learn more about Providence Foundations of Oregon.